Crossbars Seat Alhambra 2010-... type Air-1 color: black (Vendor code: bl810-147870)







Make/model
:
Seat, Alhambra (2010-...)
Deliveru
— In the composition of the New Mail
— Pickup
— Shipping address
Payment
— Cash on receipt
— LiqPay (Visa / Master Card)
— Privat bank 24
Guarantee
— 14 days for exchange / refund
— Manufacturer's warranty
Description
Jumper Model: CanCarry
These jumpers have a side lock for quick access to the rails.
Material: crossbars are made of high quality aluminum profiles; tips: plastic; stiffeners - yes.
The thickness of the aluminum sheet is 3 mm.
The cross member is 7.5 cm wide.
The permissible load on the luggage system is up to 75 kg.
---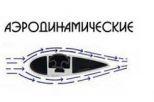 The crossbars are designed to meet all aerodynamic requirements, which means that no extraneous noise is observed during movement. You need to fasten the jumpers (as shown in the figure on the left) - with the thin side in the opposite direction of movement (thick on the front!) These jumpers are multifunctional: they are suitable for attaching aeroboxes, skis, bicycle racks. You can also load various oversized loads on them, but do not forget for the permissible load (indicated in the passport).
---
What are the crossbars for roof rails for?
The main task of the crossbars is to transport:
- aeroboxes:
- skis:
- bicycles:
- other loads up to 75 kg
---
Installation of crossbars on the roof:
To install the jumpers, it is necessary to attach the cross member to the rails in the place where the installation is planned, spread the fasteners to the required width and fasten them with a hexagon
Do not overload the luggage system - as the load on the roof doubles when the car is moving!
More
Additional features
Cross member material
Aluminum
Mounting bracket material
ABS plastic
Purpose
For transporting skis, aeroboxes, bicycles
Mounting type
Clamping girth
Ще не додано жодного відгуку. Будьте першим, хто це зробить.